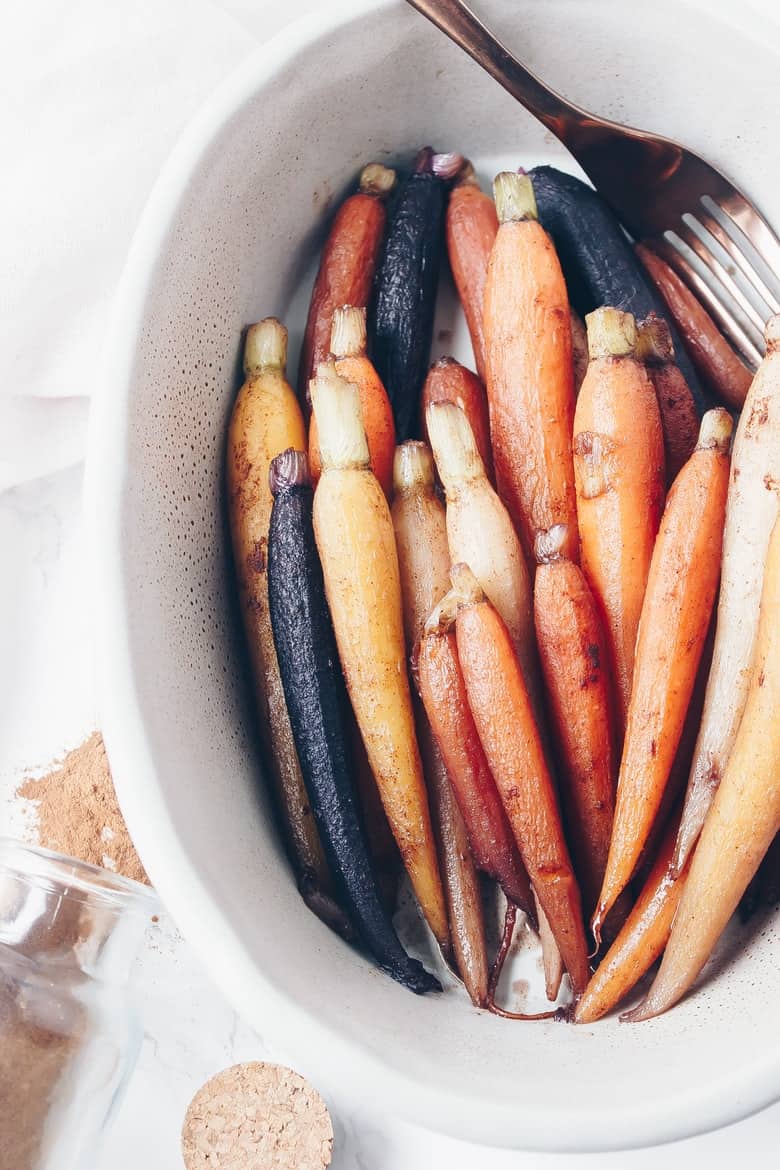 These Cinnamon Glazed Carrots are a perfect side dish for family dinners and totally worth of your Easter table!
Don't you love when you get a cookbook and it's packed with a bajillion recipes that you can't wait to make? That's what happening with the new cookbook from Meagan over at Detoxinista, No Excuses Detox! This gorgeous book is packed full of allergen friendly recipes that are just as delicious as they are healthy. Since Easter is right around the corner (like THIS weekend, hello time) I thought that if you're like me and haven't put an ounce of thought into your menu plans you could use a quick and easy side dish recipe. Enter these Cinnamon Glazed Carrots!
If you've got kiddos (or picky family members) that don't typically like vegetables than THIS is a perfect recipe for them! The carrots almost taste like dessert but only have a tablespoon or two of maple syrup for 4 servings, not bad at all! Much better than your typical carrot souffle that actually should be dessert.
This recipe couldn't be easier either. All you need is about 15 minutes and a dutch oven and you're ready to go. The carrots come out perfectly tender and the colors just can't be beat. If you can find multi colored baby carrots you should totally use them!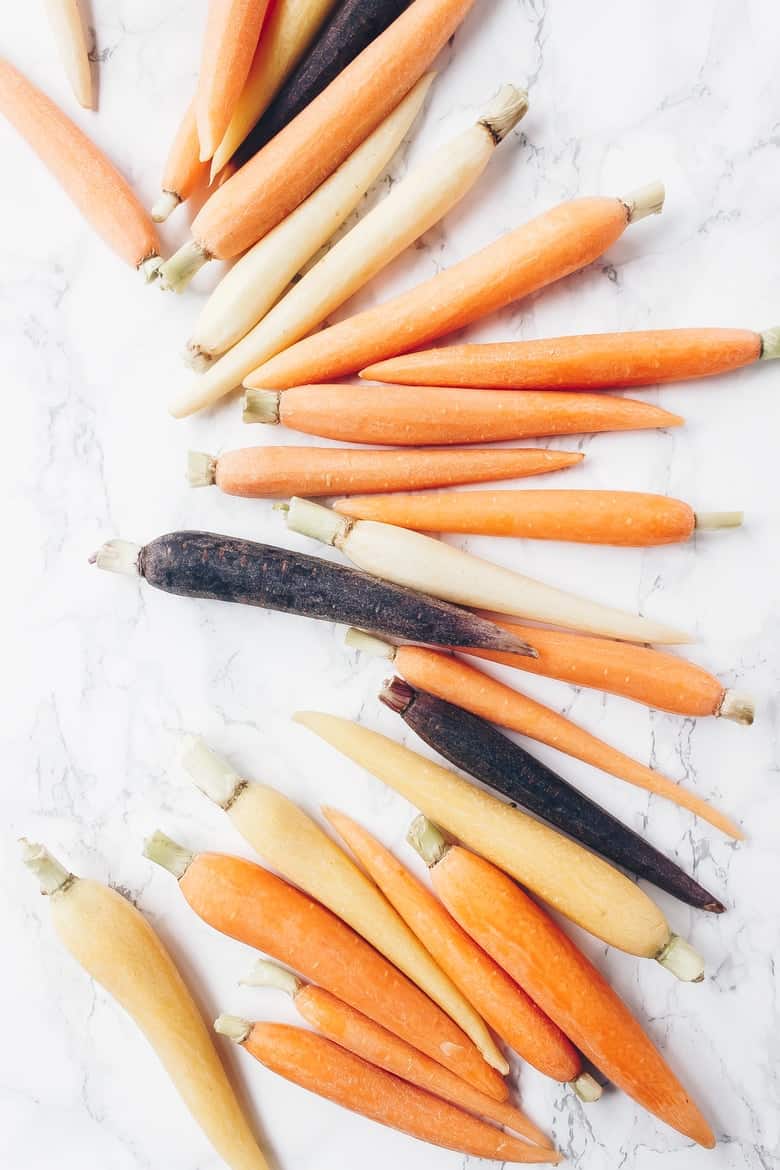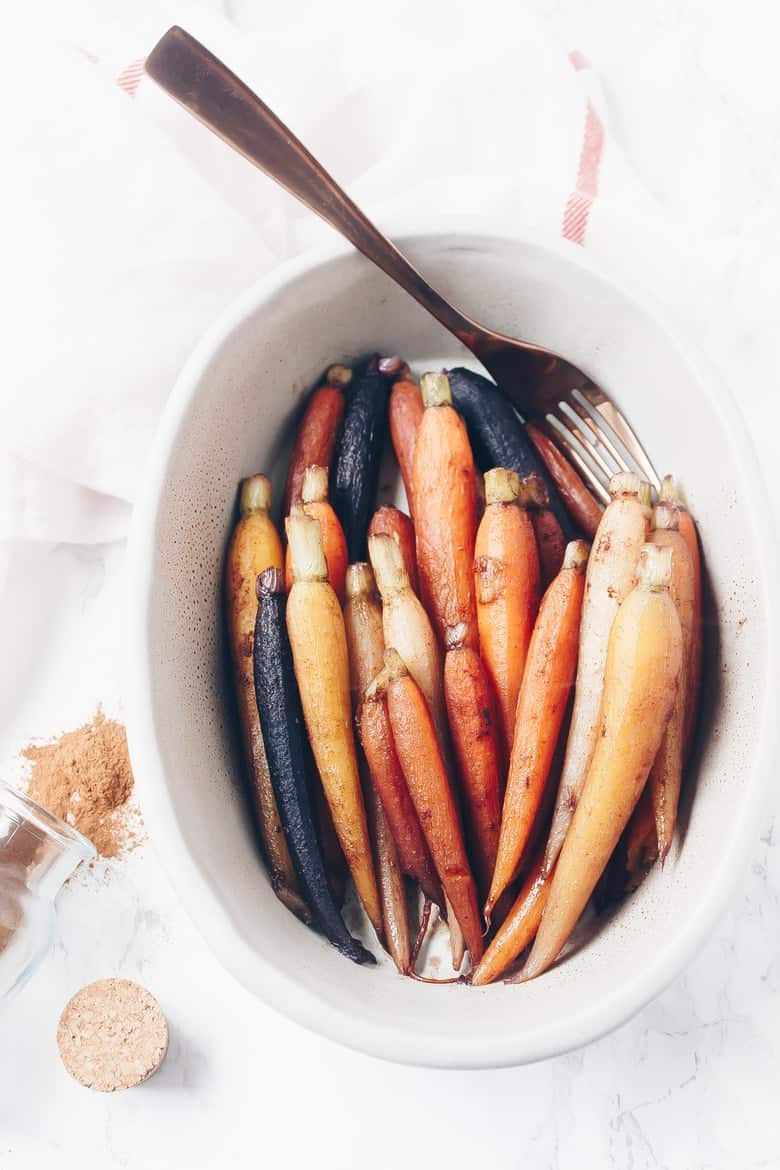 With recipes like Garden Spring Rolls, Cashew Queso, Philly Cheesesteak Spaghetti Squash, and Pizza Stir-Fry you will not want to miss this book! Get your copy here and let me know what you make!
Cinnamon Glazed Carrots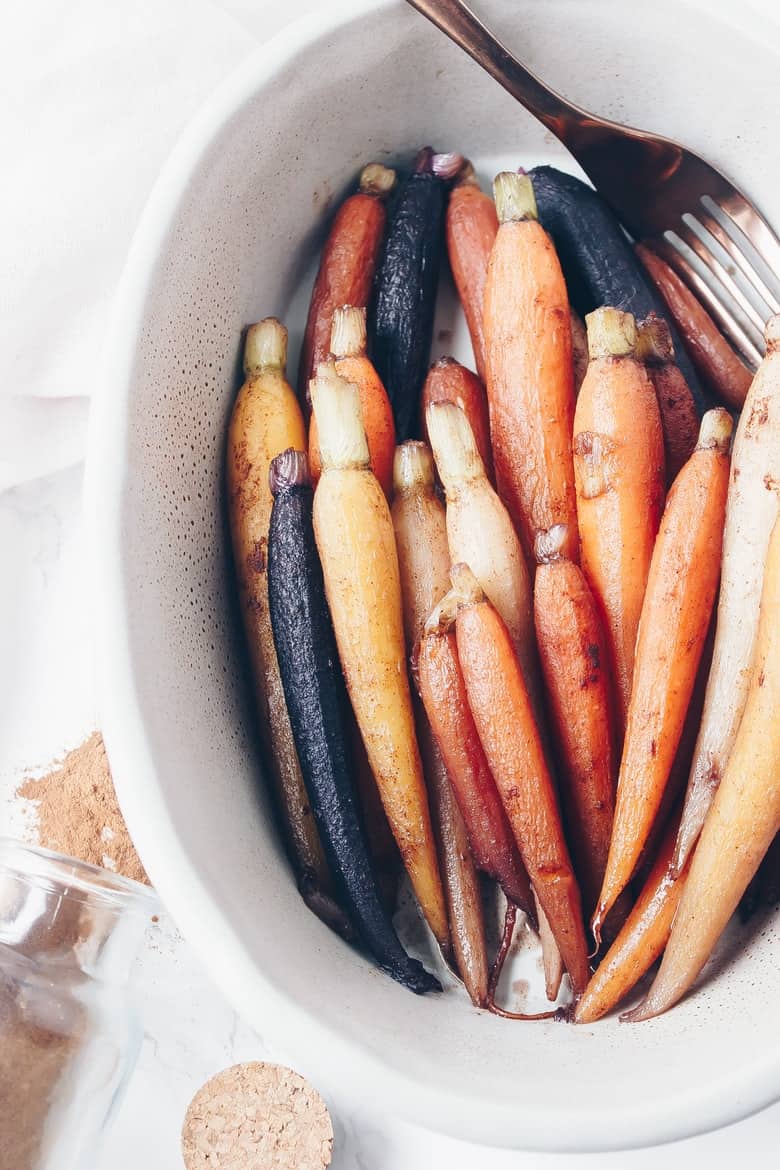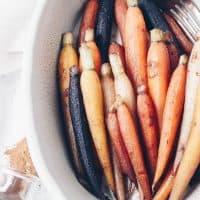 Ingredients
1

teaspoon coconut oil

1

lb baby carrots, carrot coins, or halved large carrots

1/2

cup water

1-2

tablespoons maple syrup

1

teaspoon ground cinnamon

Pinch of sea salt
Instructions
In a Dutch oven, melt the coconut oil over medium heat and saute the carrots for 2 minutes.
Add the water which should bubble immediately. Lower the heat to a simmer and partially cover the pot. Cook for about 10 minutes, until fork tender. Check periodically to make sure the water doesn't completely evaporate so the carrots don't burn.
Once the carrots are tender, raise the heat to cook off any excess water, then stir in the maple syrup, cinnamon, and salt. Serve warm.
by Lauren
Recipe Notes
Leftovers can be store in an airtight container in the refrigerator for up to 3 days.