This Chipotle Tuna Salad recipe originally appeared on WS in 2016. We're re-sharing because we love it that much.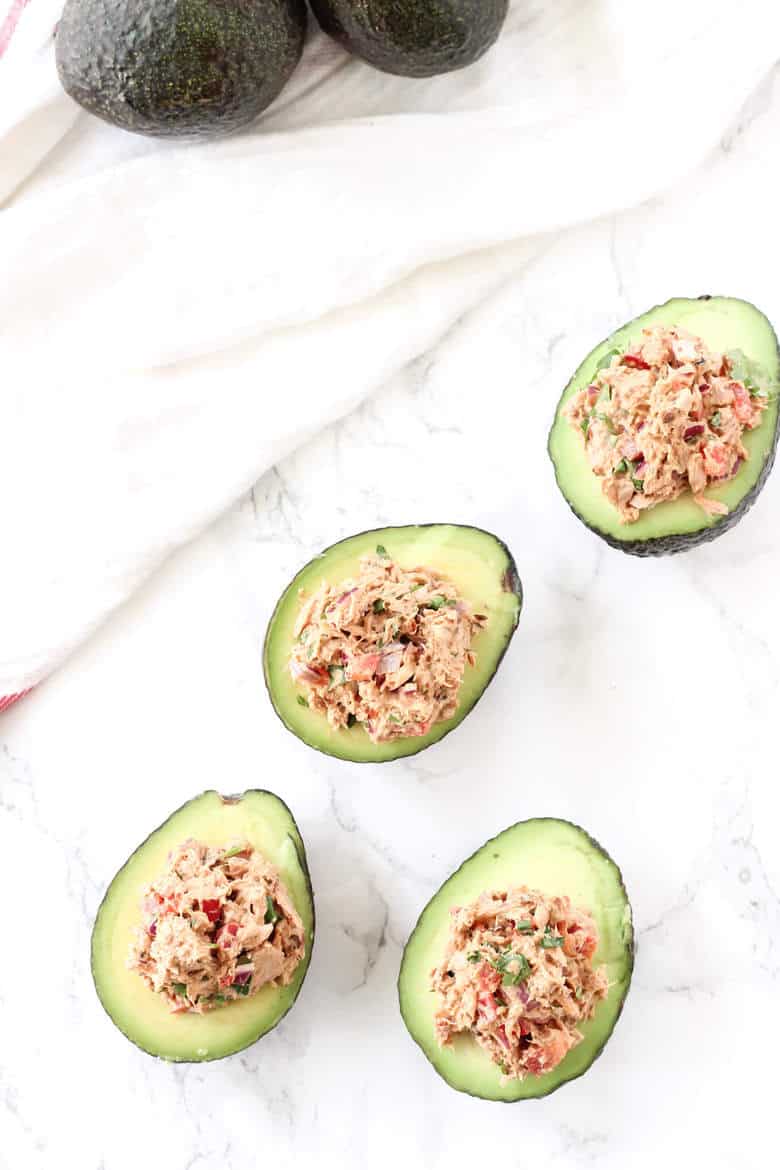 I'm at the point where if something is going to take more than 30 minutes to cook I'm totally just going to munch on wasabi seaweed snacks and call it a day. Like this Chipotle Tuna Salad…it takes literally 5 minutes to throw together. 5 MINUTES.
There's no excuse not to eat healthy when meals like this take 5 minutes to make. I've also been making a salmon bowl that takes about 10, that is if I remember to thaw the salmon first. There's tons of quick and easy meals on Wicked Spatula and this one is always at the top of my favorites list.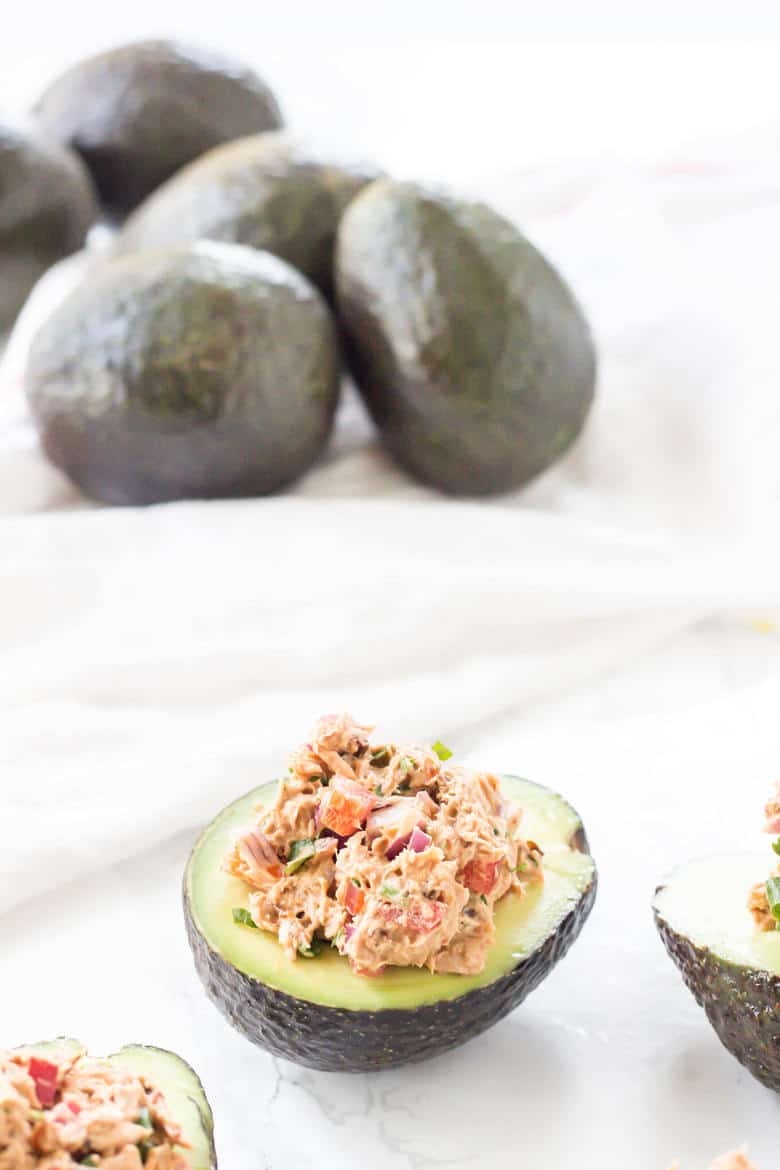 OK, ok. This tuna salad is MY FAVORITE. I know I say things are "my favorite" all the dang time but it's the truth! There's enough love to go around.
I've been obsessed with chipotle peppers in adobo sauce ever since I started eating this sandwich way back in college. The combo of mayo + chipotle + onion + avocado is heaven sent. I still make sandwiches like that all.the.time but I use gluten free bread or paleo waffles! I also change up the chicken for salmon quite often.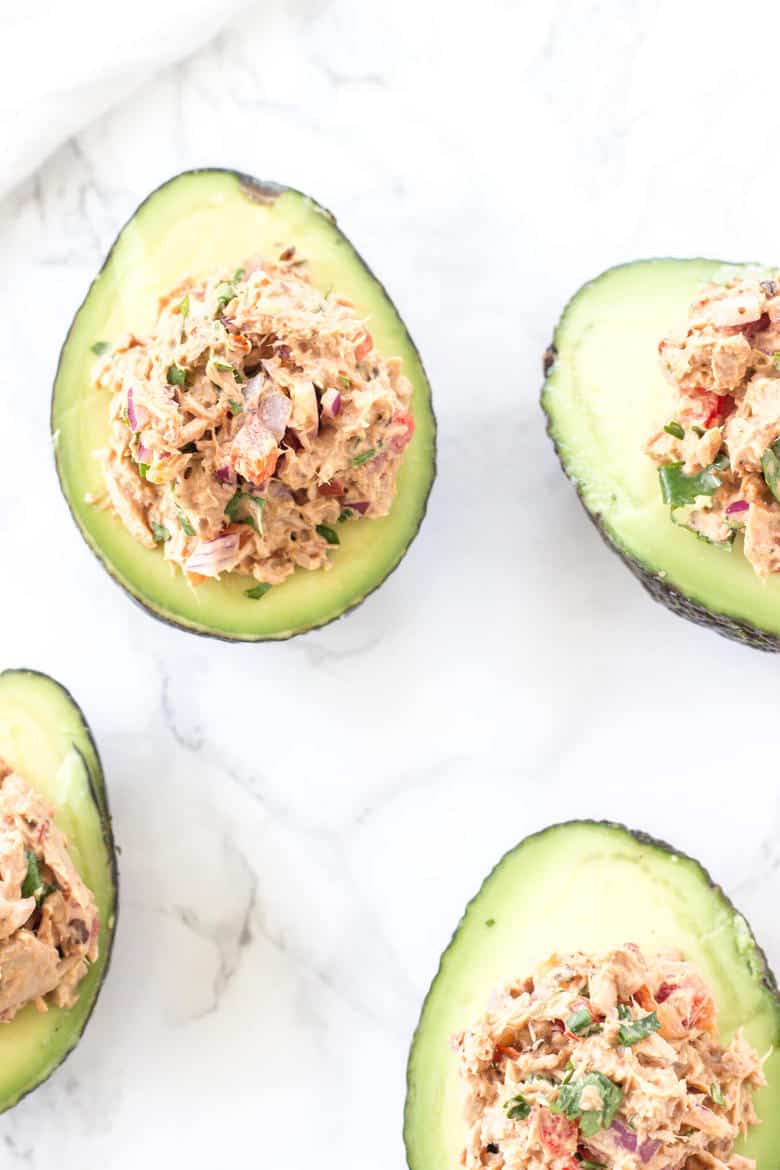 For this tuna salad I combined all those flavors and stuffed it into an avocado.
You can also dice the avocado and eat the salad with plantain chips, on a green salad, or between bread too. Really it's amazing any way you choose.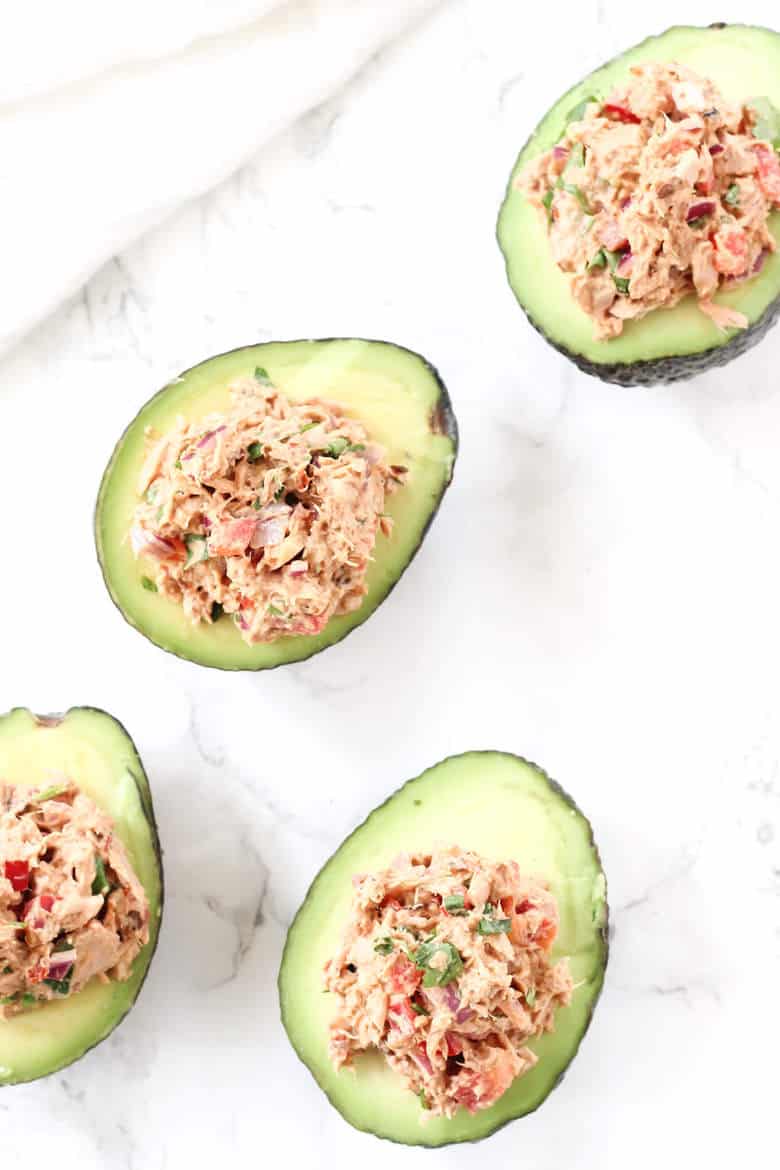 Chipotle Tuna Salad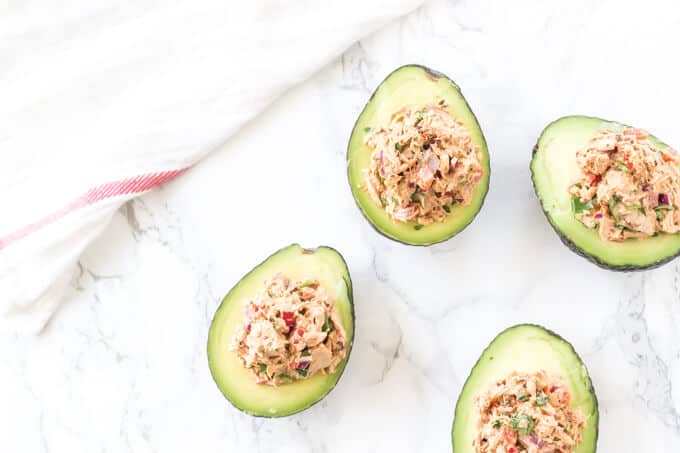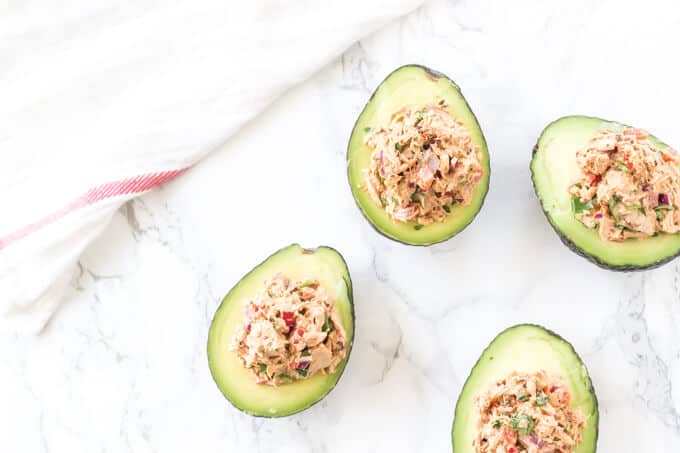 Yields 4 stuffed avocados
Ingredients
2

cans tuna (I like thisone)

1/4

cup red onion, minced

1/2

red bell pepper, diced

2

tablespoons cilantro, minced

3

tablespoons mayonnaise

3

tablespoons canned chipotle peppers in adobo, minced

1

tablespoon lime juice

Salt, to taste

4

avocados
Instructions
Combine all of the ingredients except the avocado and mix until combined.
Slice the avocados in half and remove the pit. Stuff each half with tuna salad and serve.
by Lauren
Recipe Notes
**If you would prefer you can dice the avocado and add it to the tuna salad. I would use 1 or 2 avocados if you choose this method. Serve with plantain chips, over a green salad, or between paleo or gluten free bread if not Whole30.