Do you know the quickest and tastiest way to liven up chicken thighs? I do! Chimichurri is a great way to add flavor to them without a ton of effort. I'm a condiment lover, I must have some sort of sauce with just about everything. I keep a jar of this chimichurri in the fridge most of the time. It's great as a salad dressing and as a topping to chicken thighs, steak, and eggs. It lasts about 3 days in an airtight container, I just use a canning jar.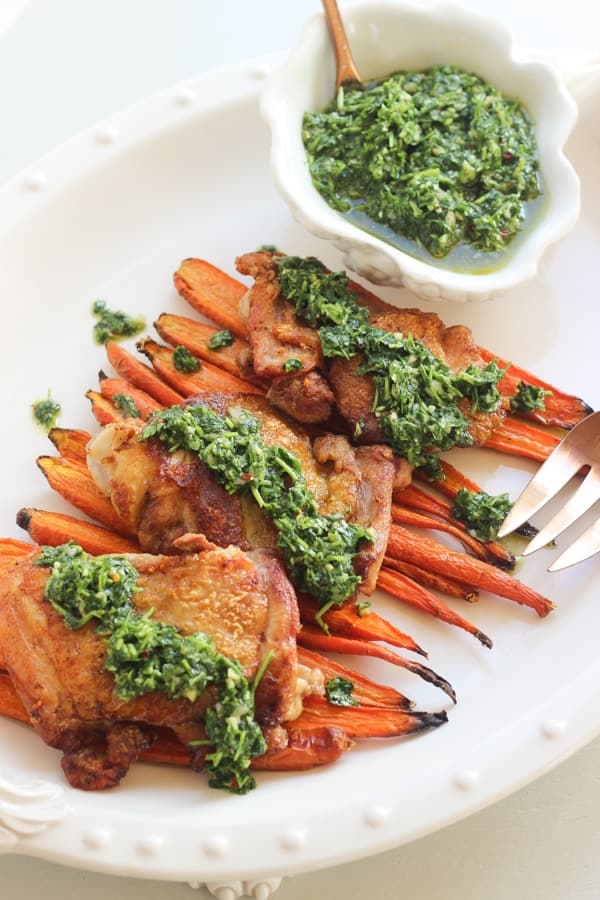 This is a meal we have at least once a week. It's quick, easy and flavorful. I usually roast some carrots or sweet potatoes in a bit of coconut oil to go along side of the chicken and throw in a side salad as well. Not to even mention that chicken thighs are super cheap. They're like $2 a pound for organic ones here. Can't beat that!
The hardest part of this dish is deboning the chicken thighs. If your grocery store is like mine and they don't carry boned skin on chicken thighs then you'll have to do it yourself. I'm always totally grossed out by the process. It's pretty simple though you just have to cut the meat off of the bone using a pair of kitchen shears or a very sharp knife.
The next time you need a quick and cheap meal make these chimichurri chicken thighs. Do you have any other ways you like to cook chicken thighs? I'd love to hear them!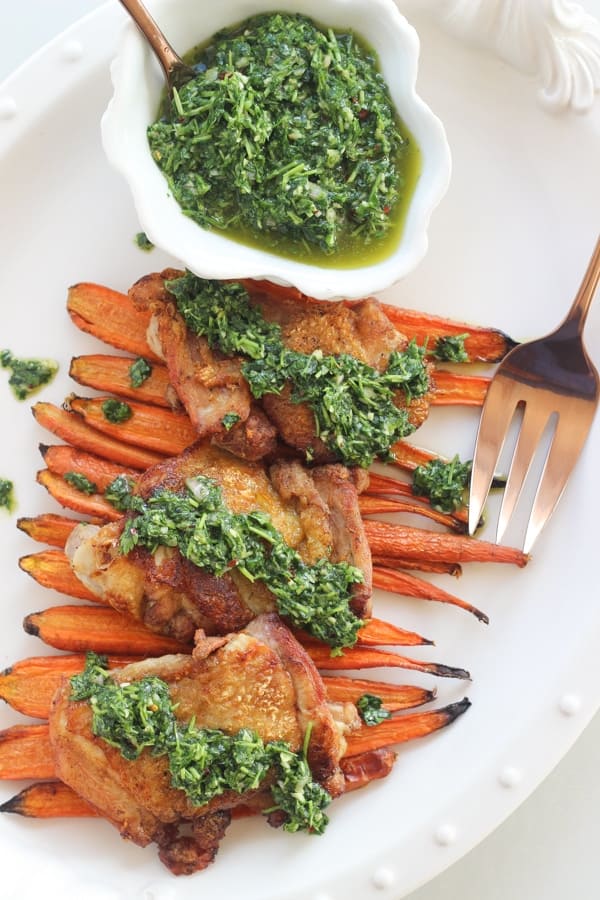 Chimichurri Chicken Thighs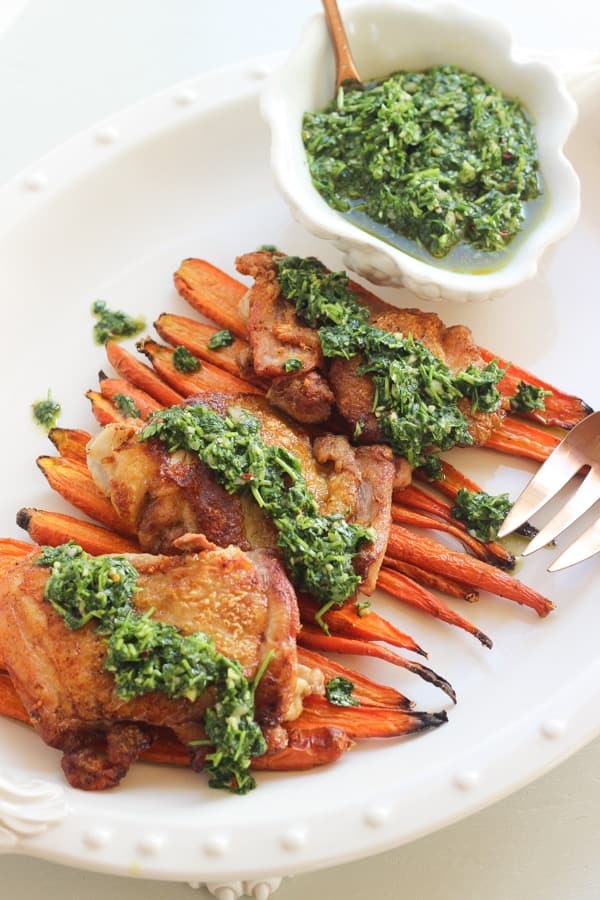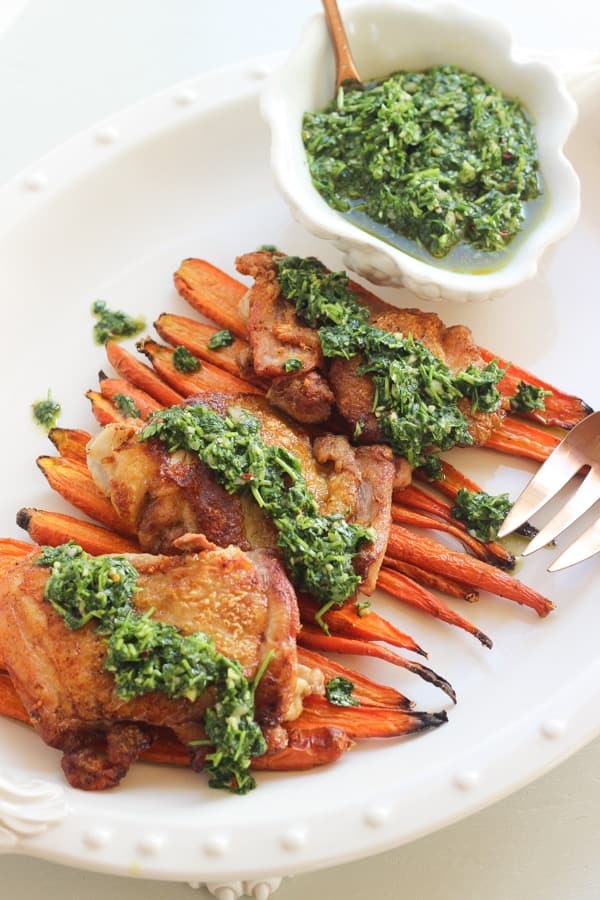 Ingredients
For the Chimichurri
1

bunch flat leaf parsley

1

bunch cilantro

4

garlic cloves

1

shallot

1

teaspoon red pepper flakes

1/2

cup olive oil

1/4

cup vinegar (red wine or white wine works best here)

Salt, to taste
For the Chicken
4

chicken thighs, deboned with skin on

2

tablespoons butter

Salt and pepper, to taste
Instructions
For the Chimichurri

Place everything into a food processor and blend until minced.
Let the flavors combine for 30 minutes or so before using.
Store leftovers in an airtight container up to 3 days in refrigerator.

For the Chicken

If your thighs are thick use a meat mallet to pound them out a bit.
Pat the thighs dry with a paper towel and season with salt and pepper.
Melt butter over medium high heat in a large skillet (cast iron or stainless steel works best)
Place chicken thighs in skillet skin side down and cook without moving about 10 minutes (you want that skin to get super crispy)
Flip and cook another 4-5 minutes or until cooked through.
Place thighs on a few paper towels to drain excess fat.
Top with chimichurri and serve.
by Lauren