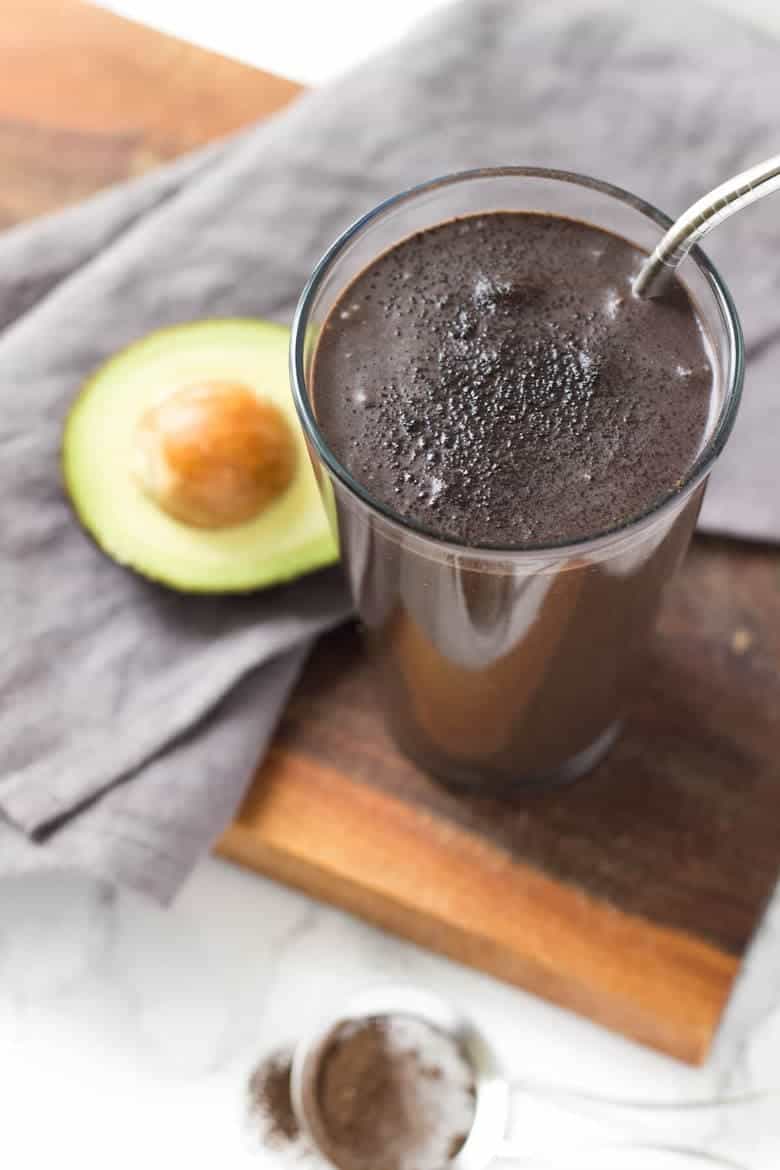 Hello decadence.
What could be better than edible "brownie batter"? It's like I'm reliving my middle school years where my friends and I would whip up a batch of brownie batter just to eat it raw…eggs and all ?
But no, this is a healthy Brownie Batter Protein Shake. You're welcome.
Really though, I did a quick Pinterest search for a brownie batter smoothie or shake a few weeks ago and the only thing that I stumbled across was a smoothie with actual brownie mix in it?! WHAT THE WHAT?!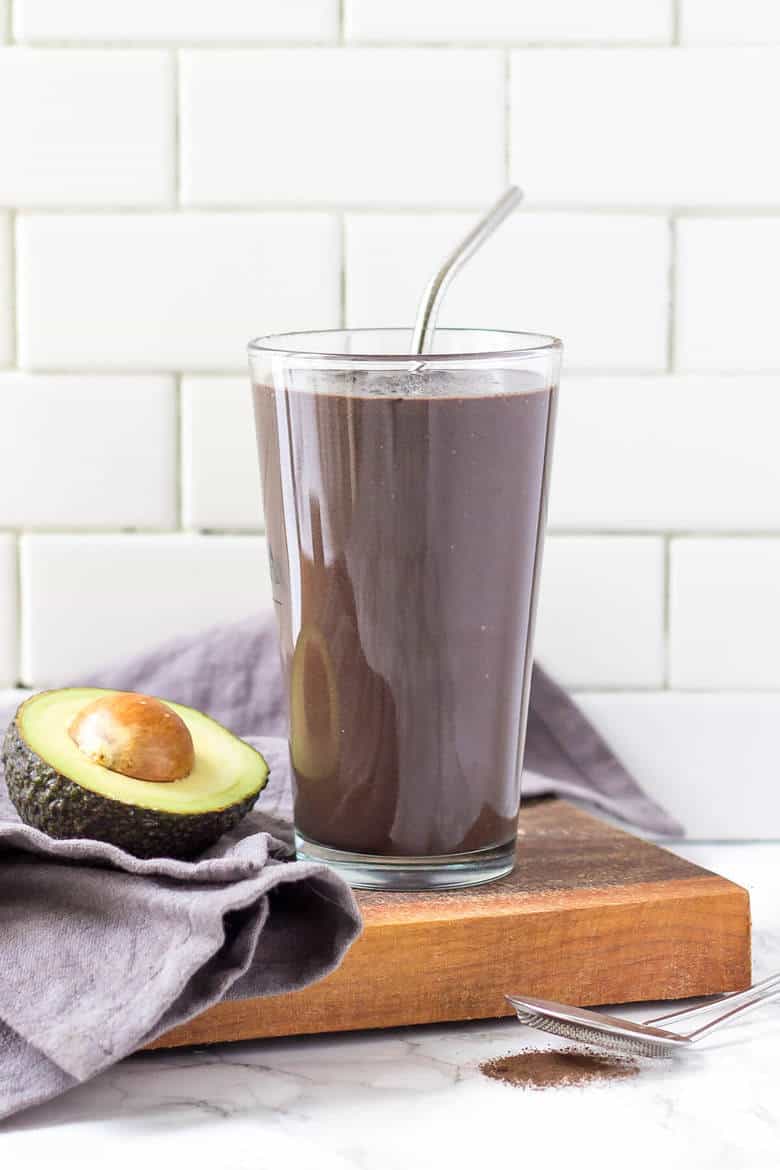 I couldn't imagine doing that so I had to come up with a healthy version. Luck had it that I've been making a mock edible "brownie batter" for awhile so I simply added a few more ingredients to make it shake like and it turned out wonderfully.
It's sweet but not too sweet, thick but not too thick, and over-the-top chocolatly.
I chose to add some Vital Proteins Collagen Peptides to this for the protein factor and also for texture. It gives it a airy mouse like texture that helps the avocado not weigh everything down. If you don't have any or don't fancy buying a case you can simply leave it out or substitute it with whatever protein powder you have on hand! Also, if you're interested in purchasing the Vital Proteins I would suggest checking out Thrive Market. They usually have it at a steep discount.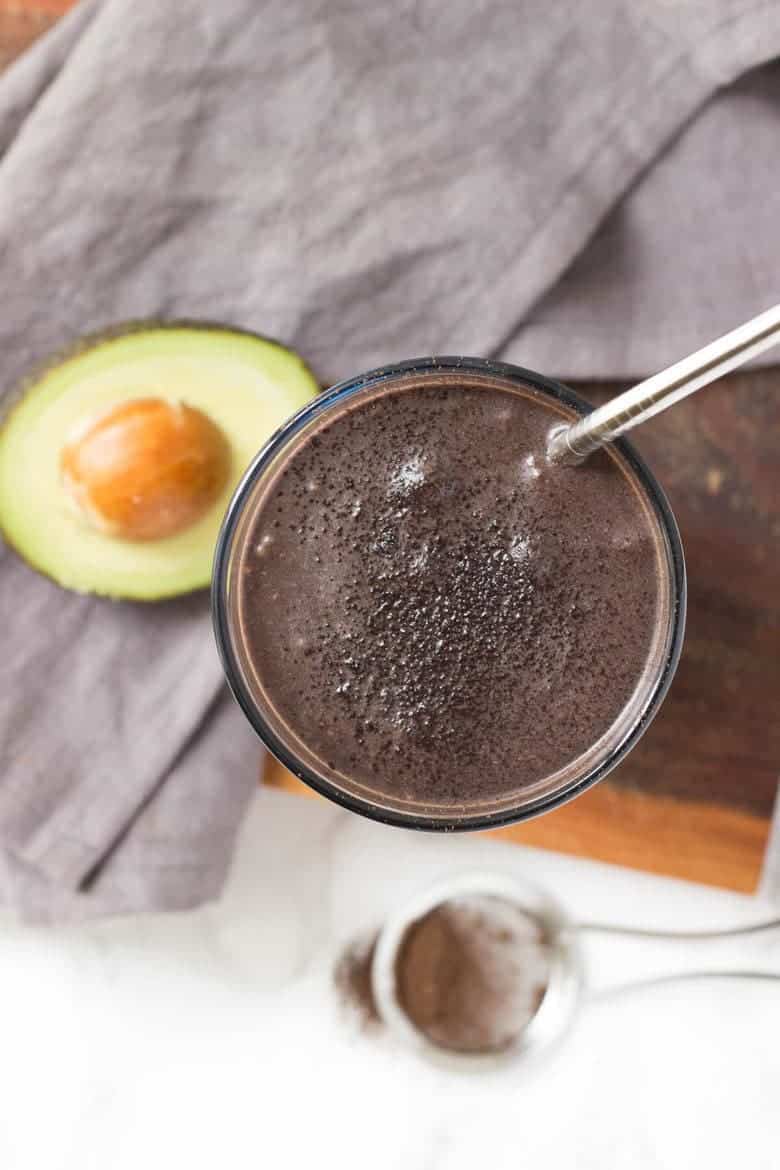 A quick whirl in a blender and you'll have a delicious dessert like shake that's packed full of healthy fats and protein!
OH!! Also, I meant to tell you that this keeps really well in the refrigerator. You can make it the night before and have it ready to go the next morning! What's better than that?!
Brownie Batter Protein Shake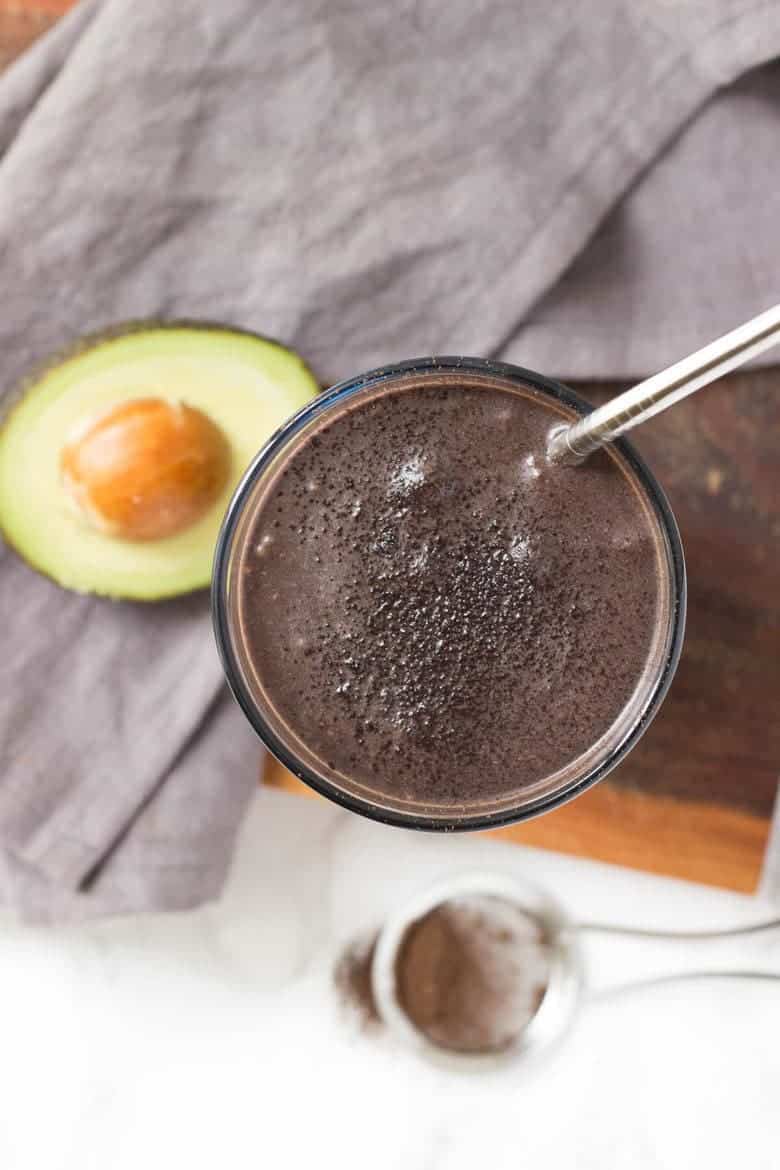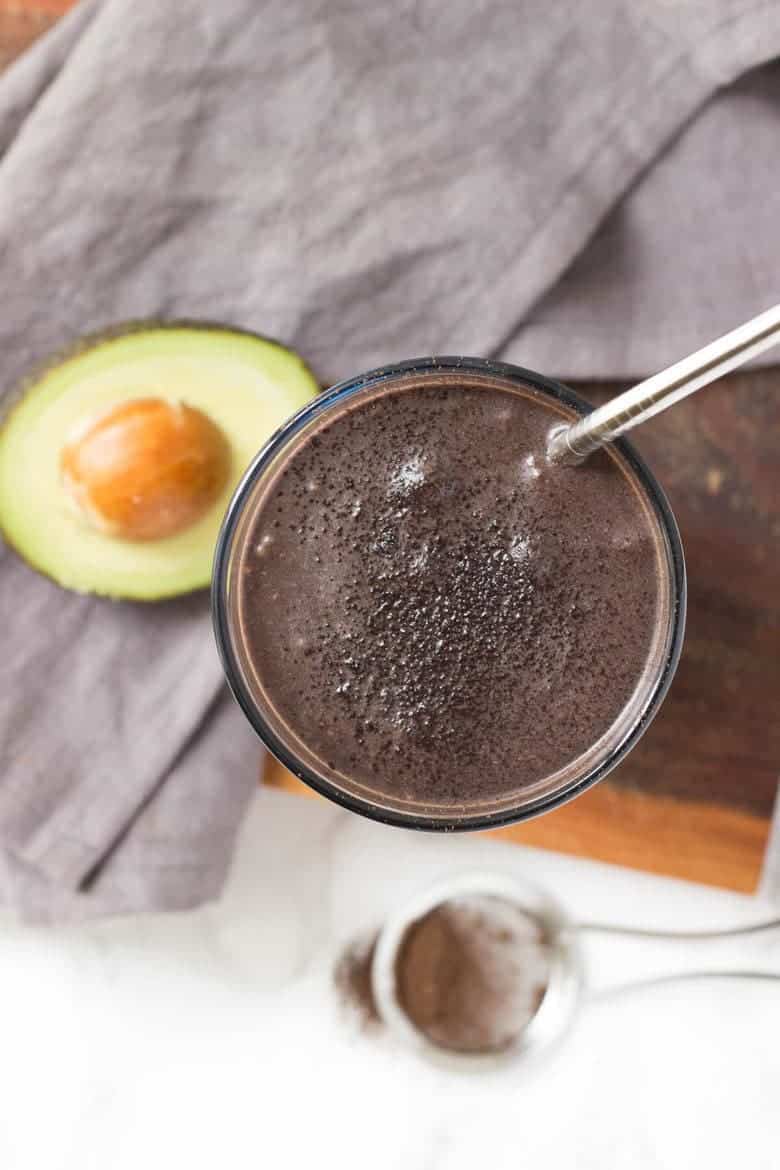 Ingredients
1

banana, peeled (frozen if you want a thick ice-cream like shake)

1/2

ripe avocado

2

scoops collagen peptides OR your favorite protein powder

3

tablespoons dark cocoa powder

1

teaspoon maple syrup

1/2

cup full-fat canned coconut milk

3/4

cup water

Pinch of salt
Instructions
Place all ingredients in a blender and blend for 1 minute or until smooth.
by Lauren