After receiving numerous emails from aspiring food bloggers asking questions about photography, eBooks, Pinterest, hosting companies, and everything in between I thought it would be a great resource if I put together a dedicated page of my favorite blogging tools, tips, and services! My hope is that this resource list will be of help to you when starting your blog! This page is for getting your blog up and running. After that you can check out this post where I go into the nitty gritty of day-to-day blogging resources.
Disclaimer: Please note that some of the links below are affiliate links and I will earn a commission if you purchase through those links. WS only endorses products we've used and found useful and trustworthy. Your price will never be higher when purchasing through one of these links.
---
So you've decided you that you want to start a food blog but you don't know where to start. By using the steps below you'll have your own website in three simple steps!
Purchase your domain + hosting
Install WordPress
Design it!
---
1.) Domain
First you're going to need a reliable, and affordable, hosting plan and domain name. Have you already thought of a name? If not go brainstorm some ideas related to your topic and come back when you've picked the one. When I started WS I used Bluehost as my hosting company and loved them! Their plans are super affordable and the service was great. I use Bluehost up until WS started getting over 7,000 pageviews per day and I needed a little more support. At that point I switched over to SiteGround and that's who I'm with today. SO, if you're just getting started let me walk you through how to sign up with Bluehost!
Click over to the Bluehost website
Verify that your domain name is available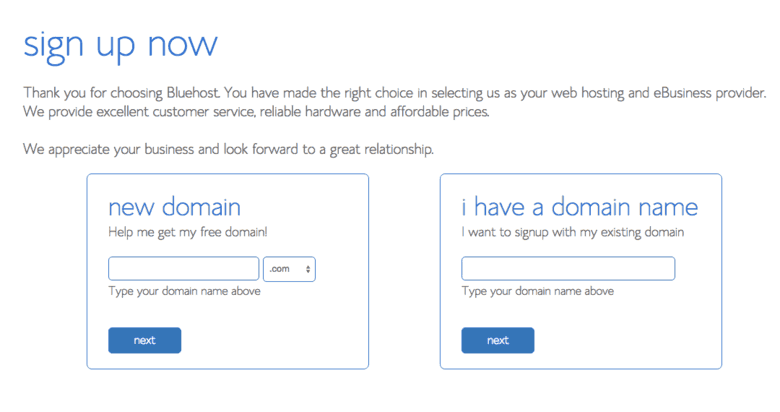 Pick your plan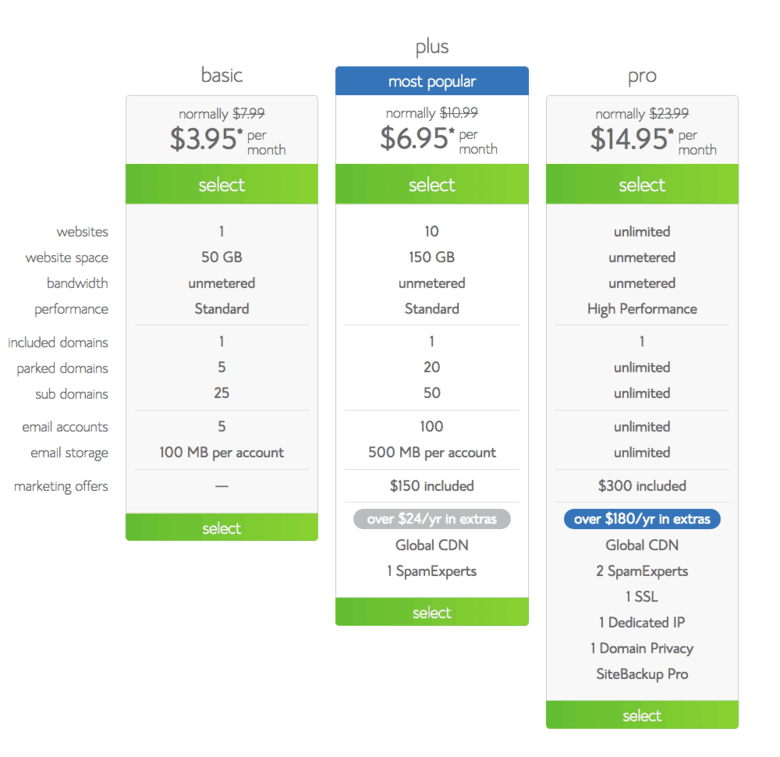 I recommend paying for the year upfront since the cost is significantly cheaper. However, if you're needing to pay monthly simply choose that option! I'd also go with the basic package!
I also added Domain Whois Privacy. This removes your personal information like your address and phone number from being displayed to the public. I HIGHLY recommend this feature and totally believe it's worth an extra $0.99 per month.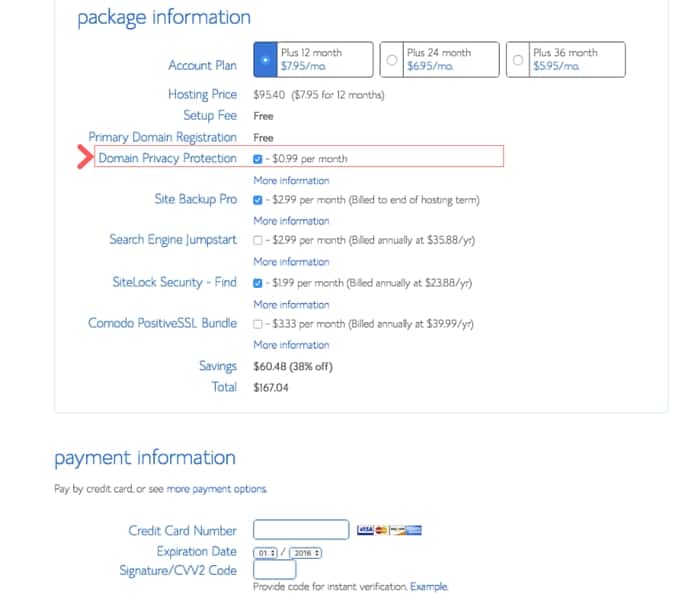 After those three steps – picking your domain name, choosing your hosting plan, and adding extras, you're ready to roll! Let's move on.
2.) Install WordPress
WordPress is a blogging platform that most bloggers use these days. It's incredibly versatile and easy to use so you'll be up and running in no time.
Here's how to get started:
Login to Bluehost and click the install WordPress button under the "website" box.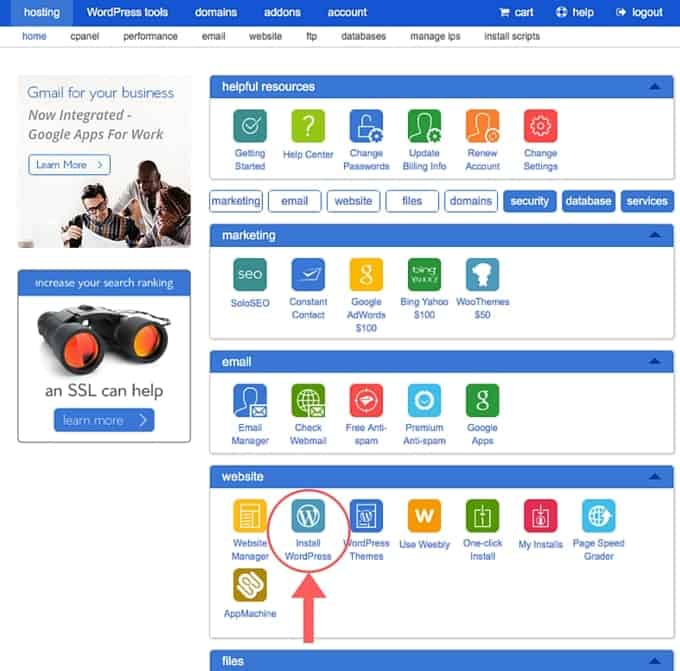 Click "Install" in the "Do it yourself FREE" section.



Click the "Check Domain" button.

Check the terms and conditions box and then click the "Install Now" button.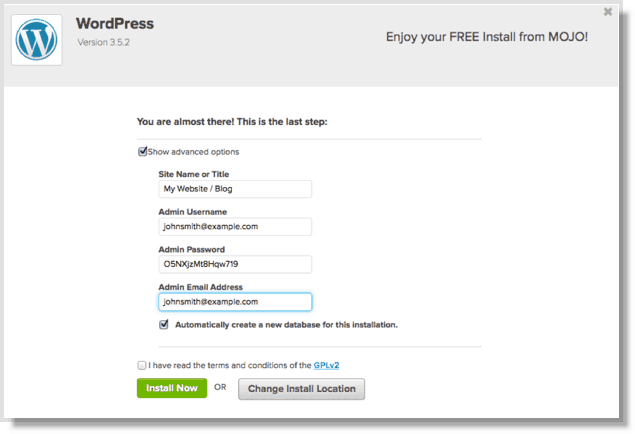 Once you get the message that says "Your install is complete!" you'll want to click on the "View Password" button and write down your Admin URL, Username, and Password. You'll need this info to login but can change it later.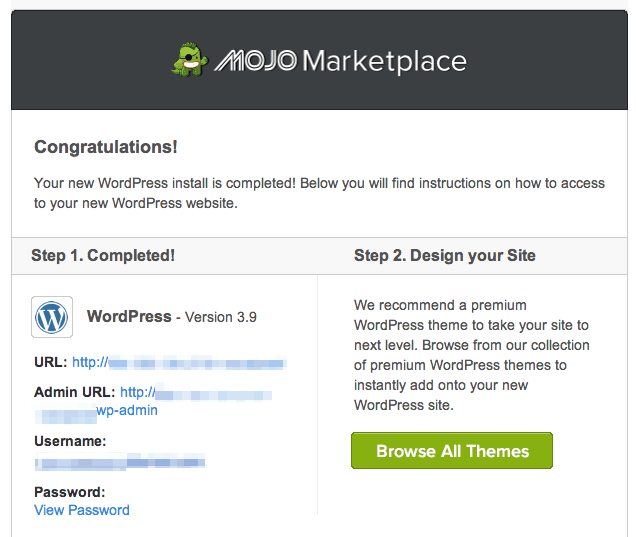 Type your Admin URL into your web browser. You'll see a login screen like the one below. Enter your Username and Password you copied down from the previous step.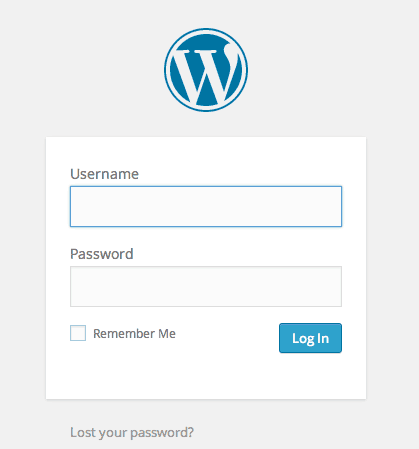 This is your blog! HOORAY! I'm so thrilled to be blogging neighbors, shoot me an email so I can check out your site!
img class="aligncenter size-full wp-image-6989″ src="http://wickedspatula.com/wp-content/uploads/2016/06/19-Dashboard.png" alt="19-Dashboard" width="680″ height="366″>
3.) Design it!
Now, the fun part! Let's make this blog gorgeous! To start you'll want to pick a theme. I suggest going with the The Genesis Framework – This is the current framework WS is running on. After that you'll want to shop for themes!