After receiving numerous emails from aspiring food bloggers asking questions about photography, eBooks, Pinterest, hosting companies, and everything in between I thought it would be a great resource if I put together a dedicated page of my favorite blogging tools, tips, and services! My hope is that this resource list will be of help to you when starting your blog! This page is broken down into multiple sections: starting your blog, recommended resources for food photography, social media, and monetization. Let's get started!
Disclaimer: Please note that some of the links below are affiliate links and I will earn a commission if you purchase through those links. WS only endorses products we've used and found useful and trustworthy. Your price will never be higher when purchasing through one of these links. 
If you haven't already started your blog you can follow my easy guide to starting your own blog in less than 10 minutes here. After you're up and running come back here for the nitty gritty details of running a successful blog!
Food Photography Resources
It's no secret that in order to have a successful blog you must have stunning photos. The game of food photography has shifted dramatically in the past few years and with that comes the need to stand out. This doesn't mean that you need at $5,000 camera or lenses that cost as much as a reliable used car either. I've been using an entry level DSLR with a $50 prime lens and honestly don't see the need to upgrade just yet. Also, you can take stunning photos with iPhones the days, just look at Instagram! Below you'll find my recommended gear along with some secret tricks of the trade 😉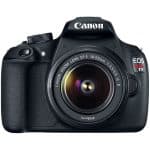 Canon EOS Rebel T5 – This is the entry level DSLR. It's easy to use, affordable, and lightweight! It has the ability to take crystal clear photos and once you get the hang of shooting in manual mode there will be nothing stopping you! This camera comes with the EF-S 18-55mm IS II Lens which is a great starter lens.
Canon 50mm 1.8 lens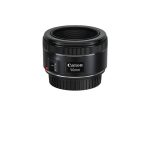 -This is my favorite lens! This lens is a prime lens, which means that it doesn't zoom in or zoom out but achieves crystal clear picutres with that blurry background that's the goldmine among food photography. For just over $100 you can't beat it!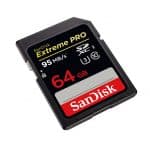 Memory Card – Obviously you'll need a memory card to store your photos and this one is large enough to hold raw files without slowing down. This is important for video too!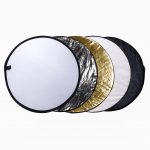 Reflectors – Bouncing light, diffusing light, and creating shadows is what takes an ok photo to an AMAZING photo. This reflector set is affordable and they pack away into a small bag for easy storage!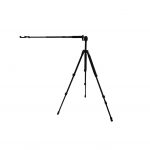 OverHead Pro Tripod – You'll need a sturdy tripod for taking crisp photos and videos! This one is my favorite and even comes with an iPhone clip.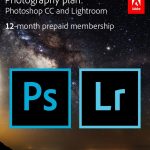 Lightroom – Some bloggers choose to use Photoshop for their photo editing but I LOVE and swear by Lightroom. It's SO easy to use and once you get the hang of it you'll be flying through edits in no time. Most photos need a bit of editing to make them POP so don't skip this step, even when just starting out! This plan is cloud based and does come with Photoshop.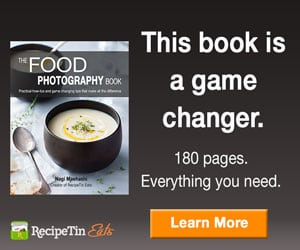 The Food Photography eBook – By far my favorite resource for learning food photography was Nagi from RecipeTin Eats eBook, The Food Photography eBook. The "secret lighting test" is reason enough to purchase this book and once I started implementing her tips my food photography took a step up immediately. Her teaching style is easy to learn as she explains everything so well. If there's one thing you do for your photography it should be buying this book.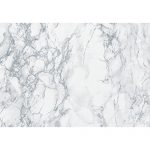 Backgrounds – I use marble contact paper in 90% of my photos and LOVE it! You honestly can't tell the difference and I simply placed it on a thick foam board. It's easy to store and wipe clean! If you're looking for some killer backgrounds you should also check out Erickson Woodworks.
Social Media + Day to Day Resources
In order to promote your content you'll want to consider creating a business account for Pinterest, Twitter, Facebook, Instagram, and SnapChat. Of course there are many other social media platforms but these are the ones that I find to be most important. Below you'll find some resources that make managing your social media calendar a breeze.
BoardBooster – BoardBooster is a Pinterest scheduling tool that I would be LOST without. Monthly plans start at $5 and go up from there. The best feature (IMO) of BoardBooster is the Looping feature.  This feature allows you to repin content you've already pinned to the same board which keeps pins moving and fresh. It will track both the pin and it's repin, and then delete whichever has the lowest amount of repins (according to limits you set) so you don't end up with hundreds of the same pin! Also, for my group board I created "secret boards" with BB that I feed relevant content to and have BB push the pins out at regular intervals so I'm always pinning. I don't even have to refeed the secret boards besides my new posts since there's an option to keep the original pins on the secret board. It just keeps pinning! So in a very small nutshell I use BB for looping and scheduling content to group boards. You can get a free trial here.
GeniusPin – A clean and slick tool that works like BoardBooster but better. It can do all of the things BoardBooster can do but it's easier to navigate and use. The only reason I haven't switched is that I haven't had the time to switch all of WS's content over. I am using it for another account that I manage and I'm totally impressed by its capability. You can get a free trial here.
Tailwind – Tailwind is another Pinterest scheduler and I use it as well as BoardBooster. I find that Tailwind is easier to pin other people's content. Tailwind will recommend times based on your analytics as well. You can get a free trial here.
Canva – Canva is the holy grail of design! Creating long pins, graphics, and eBooks has never been easier than with Canva! I would seriously be lost without it! If design isn't your thing I also provide custom design services for Pinterest graphic and eBooks! Shoot me an email at lauren@wickedspatula.com and let's chat!
Google Calendar – I use Google Calendar to plan out my editorial calendar, usually about a month or two in advance. It's easy to drop in recipe ideas and drag and drop as things ebb and flow.
WordPress Plugins
Recipe Card – I use this plugin for my recipe box! It's great for SEO and even has a print button that allows your readers to quickly print the recipe! There's tons of customizable options such as shape, layout, and color. It's totally easy to use as well.
Akismet – Spam sucks, I get 100's of spam comments per day but this handy little plugin filters them out and I can delete them all with one simple click.
Limit Login Attempts – Hackers suck too and you'll want to protect your site with this plugin! After 3 attempts at logging in unsuccesfully your account is locked.
Google Analytics – This is where you will see your traffic, most popular posts, and any insight you could ever want to know about your site.
Monetization
So if you're just starting out it will take awhile to build enough traffic to start seeing a consistent stream of advertising dollars start to roll through. However, I highly recommend getting an ad network on day one for a few reasons. Reason #1 – food blogging is HARD work and even getting a few dollars per month can help offset costs. Reason #2 – your audience will get used to seeing advertising on your site.
When you're first starting out I suggest getting set-up with Google Adsense. There's no monthly minimum of pageviews and you get paid per click not per impression. Once you start getting consistent traffic you can look into premium ad networks like Monumetric (starting at 10,000 PV), Mediavine (starting at 30,000 PV), and AdThrive (starting at 100,000 PV).
If you live in a state that allows you to use Amazon Affiliates you can also sign up for an account and start linking to products that you use an love.
Plus, there's always the option to sell your own product. Maybe an eBook, an online course or service, T-Shirts, really the options are only limited to your imagination!
You can also choose to partner with brands you love through sponsored posts by pitching your ideas or joining a third party company that connects brands and bloggers. Here's a list of current companies that do just that:
Shew! What a post! If you've made it this far CONGRATS! You now have a food blog and can start sharing your delicious recipes with the world. Did I miss anything that you're still curious about? Shoot me an email and I'll be happy to help!